Services
Our Exceptional Industrial HVAC Repair Services for the Best Indoor Air Quality
Maintaining a properly functioning HVAC system is essential for an industrial setup and to provide the best indoor air quality possible. At Southern Heating & Cooling LLC, we have been providing expert industrial HVAC repair services for over a decade in Northport, AL, and surrounding areas. As a fully insured, licensed, and family-operated business, we ensure your industrial HVAC systems are running at their peak.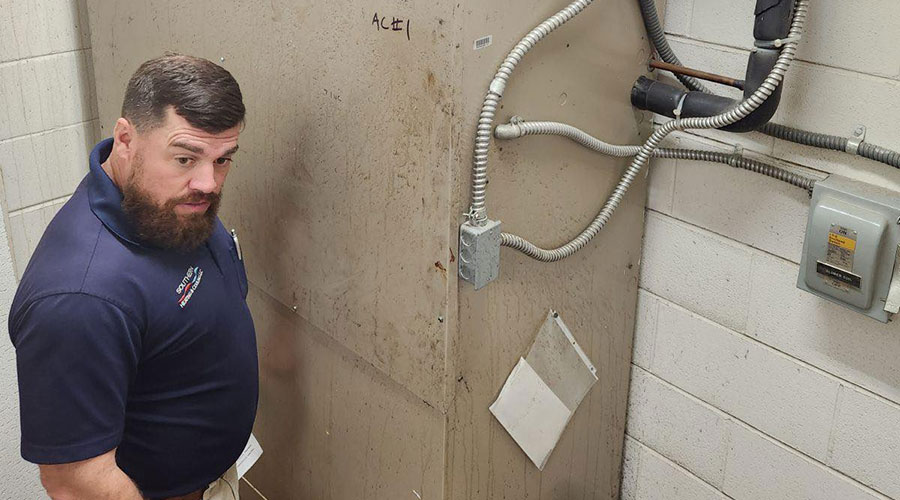 We Provide Specialized Industrial HVAC Repair Solutions
Industrial HVAC maintenance requires special attention and expertise. We offer comprehensive repair solutions tailored to meet the unique needs of your industrial facility.
Our industrial HVAC repair services include:
Emergency repair solutions: Experience peace of mind with our emergency repair solutions, available when you need them most.
Scheduled preventive maintenance and regular tune-ups: Ensure system longevity and efficiency through our scheduled preventive maintenance and regular tune-ups.
System component troubleshooting and repair: We troubleshoot and repair system components to maintain peak performance.
Energy-efficient system upgrades: Upgrade to energy-efficient systems for cost savings and environmental benefits.
Indoor air quality enhancement for industrial setups: Enhance indoor air quality in industrial settings, prioritizing a healthy work environment.
We Offer a Range of Benefits for Your Repairs
Choosing a dependable HVAC service provider is crucial for the seamless running of your industrial facility. By partnering with us, you gain:
The benefit of over a decade of HVAC experience.
Dedication and personalized attention of a family-owned business.
Energy-efficient, custom HVAC solutions.
Full licensing, insurance, and transparency in service.
Better indoor air quality to work.
Superior customer service and communication.
Reach Out to Us for Expert Industrial HVAC Repair
Improve the indoor air quality of your spaces with us. For precise and dependable industrial HVAC repair services in Northport and the surrounding areas, reach out to Southern Heating & Cooling LLC today. Contact us for a free estimate, and allow our skilled team to provide the best solution for your industrial HVAC needs: