Services
Your Provider for HVAC Preventative Maintenance Services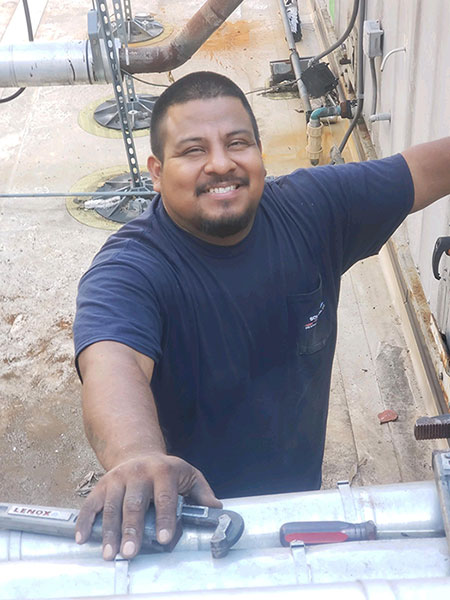 At Southern Heating & Cooling LLC, we specialize in offering comprehensive HVAC preventative maintenance services to customers in Northport, AL, and surrounding areas. With our more than a decade of experience, fully insured and licensed operations, and family-owned business values, we strive to enhance the efficiency and longevity of your HVAC systems.
The Importance of Proper HVAC Preventative Maintenance
This is key to maintaining comfortable temperatures in your home and business while you ensure the optimal performance of your HVAC systems.
Benefits of regular preventative maintenance:
Prolongs the lifespan of your HVAC systems
Enhances energy efficiency and reduces utility costs
Identifies potential issues before they become costly repairs
Bolsters system reliability to ensure comfort all year round
Upholds manufacturer warranties and guarantees
Take a Closer Look at Our Top-Notch Preventative Maintenance Solutions
Our skilled technicians possess the knowledge and experience needed to provide exceptional preventative maintenance that caters to your unique needs.
Our preventative maintenance services include:
Comprehensive inspection of HVAC system components: It covers all HVAC system components, ensuring peak performance and reliability.
Cleaning and lubrication of moving parts: We provide expert services for moving parts for smoother and more efficient operation.
Calibration of thermostat and controls: We can guarantee accurate temperature control and energy efficiency.
Checking and tightening all electrical connections: We meticulously check and tighten all electrical connections to enhance safety and system performance.
Replacement of air filters and inspection of ductwork: Experience improved indoor air quality and efficiency through our air filter replacement and ductwork inspection services.
Live Worry-Free with HVAC Preventative Maintenance Today
Rely on Southern Heating & Cooling LLC for comprehensive preventative maintenance services in Northport and the surrounding areas. Contact us today for a free estimate and let our experienced team take care of your HVAC systems: